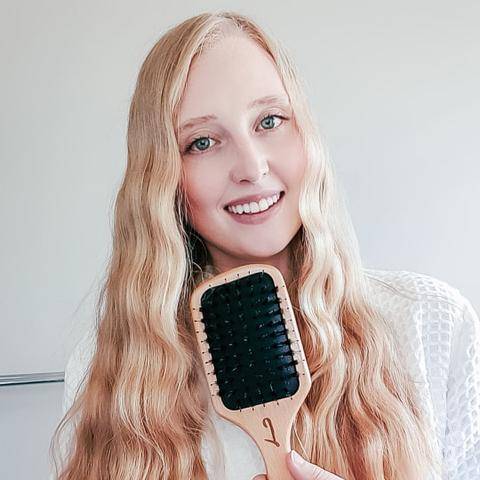 Hey there! Welcome to my little creation, Laveett.
I decided to create my hair brush collection because brushing my hair was always painful and something I avoided at all costs. I wanted to finally love brushing my hair, while helping every other person out there struggling with their hair brushes.
It has been over a year in the making, and I have finally created a hair brush with the unique Laveett bristle layout that makes brushing your hair enjoyable! My hair brush collection will help you get knots out quicker and easier while massaging your scalp. The bristles help to promote hair growth, distribute natural oils, and prevent hair breakage. ​ The Laveett everyday hair brush also comes in a travel size, meaning that you can have good hair everywhere you go. Each hair brush is made from a biodegradable beechwood frame, making each hair brush as unique as you.
​As an environmentally conscious brand, every hair brush comes in a bamboo drawstring bag and all packaging is compostable. ​
​Fall in love with brushing your hair now with your own Laveett hair brush!